Honey 1kg of Pure unfiltered raw Natural Honey from Adelaide Hills, South Australia
$

12.50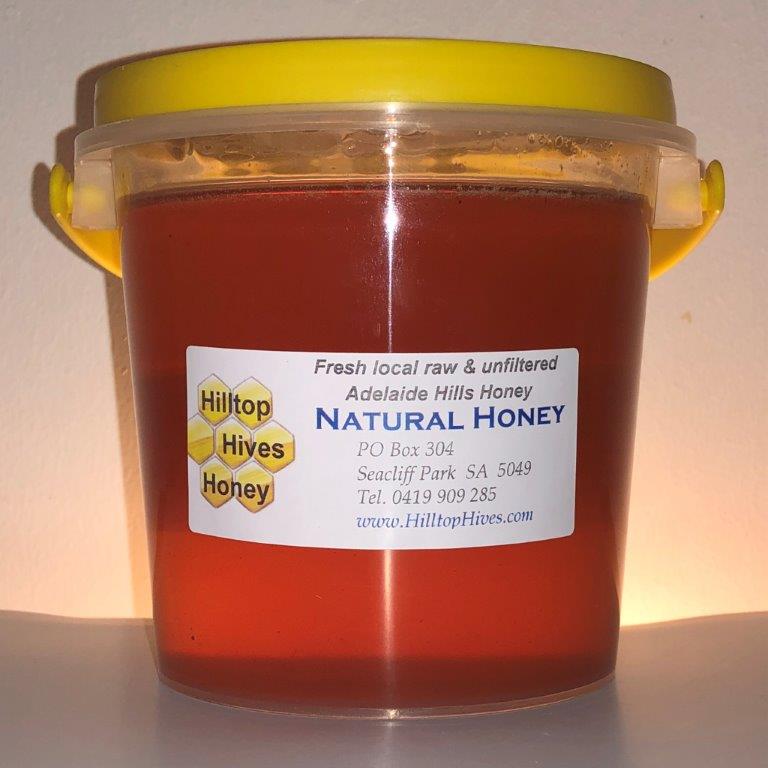 1 kg of local natural honey
$12.50 per 1 kg tub.
Hilltop Hives Honey is 100% delicious raw natural honey!
Our bees fly to flowers in Flagstaff Hill, O'Halloran Hill & Darlington collecting the nectar they take back to our Flow Hives to make the sweet natural raw unfiltered unprocessed honey you can taste in this jar!
We don't mess with natures best creations.
This 100% raw natural honey has natural flecks of pollen, royal jelly, propolis & small particles of wax suspended in it, undamaged by unnecessary processing, ensuring that the enzymes, probiotics and benefits of raw honey are preserved for your benefit.
NOTE:
If you buy this product it is only available by:
- Local pick up by you from Flagstaff Hill, or Adelaide CBD by arrangement only. I'll contact you to arrange within in 48 hours of receiving your order.
- If you work where I work I'll bring your honey to work within the next two days.
- Delivery may be arranged within 5km of Seacombe Road or Flagstaff Road (if you are local you will know these roads), South Australia. If you want to ask me about delivery, please ask me about delivery before you buy this product, because I'm not guaranteeing I'll be in a position to deliver it to you.
Contact me on: mick@hilltophives.com or 0419909285
When you head to the checkout you can pay through PayPal, including by credit card and some Visa debit cards.
Share